Autonews.com – A California used-vehicle dealer has accepted a decade-long ban from the industry and paid the state $1.7 million as part of a settlement to resolve violations the state says include 650,000 misleading advertisements, 20,000 instances of "power-booking" and another 1,500 ads for which Paul Blanco also bears personal responsibility.
These finance-and-insurance-related actions admitted by the group and Blanco violate both the state's Unfair Competition and False Advertising laws, according to a Nov. 7 judgment.
But Blanco, former CEO and co-owner of Paul Blanco's Good Car Company Auto Group, said he and his wife Putu Blanco, co-owner and CFO, had simply been worn down by the California Justice Department into settling. He denied virtually all of the allegations the judgment said he and the company committed. He described language in the document as a creation of the state and out of his control.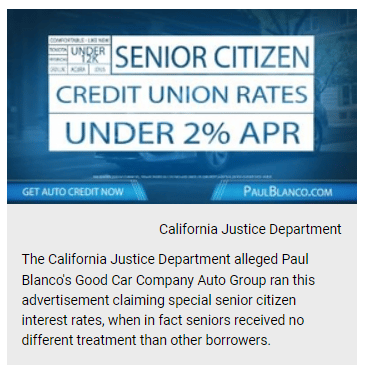 "Many Californians rely on their car to travel to work, school, and to see their loved ones — it is an essential tool and one of the largest and most important purchases many families make," California Attorney General Rob Bonta said in a statement Nov. 7. "While Paul Blanco's claimed to be a 'good car company,' in reality they were in the business of putting Californians at risk, using deceitful advertising and illegal sales and lending practices. Today's settlement ensures that Paul Blanco's will no longer be able to operate in California and no longer be able to prey on people already struggling to make ends meet."
Blanco told Automotive News on Nov. 29 the couple had paid attorneys $8.7 million over the years of dealing with the California agency. Then-Attorney General Xavier Becerra announced legal action against the company in 2019, but the investigation stretched back even longer, according to Blanco.
"There was no more money left," Paul Blanco said. Putu Blanco said her husband had even attempted suicide over the ordeal.
Most of the group's dealerships had closed in 2019, with the last store ceasing operations in 2020, according to Putu Blanco. Lenders had fled the company, Paul Blanco said of the 2019 closures.
Continue reading here: https://www.autonews.com/finance-insurance/banned-fined-california-car-dealer-says-ag-wore-him-down