Source: CBT News. As we see an increase in electric vehicle adoption and the supporting charging infrastructure, the sales and buying process at your dealerships will need to evolve. Today on Inside Automotive, we're pleased to welcome Scott Gunnell, Group Vice President of Strategy, Marketing, and Sales Success of JM&A Group and we're also joined by Chris May, Director of Product Innovation and Intelligence of JM&A Group to discuss their focus on creating coverage for EVs.
Gunnell discussed some issues he sees in the EV market; one of the main problems customers looking to buy electric vehicles face is a lack of understanding of the technology. Charging an electric car is different than fueling a gas-powered vehicle, and the driving experience is also unique. Auto dealers must help consumers understand the technology and knowledge of driving an electric car to make an informed decision.
Another concern potential electric vehicle owners have is the range of the car. They worry that an electric car won't be able to take them as far as a gas-powered car. So it's crucial to assuage these fears and help them understand that, with proper planning, an electric vehicle can take them just as far as they need to go.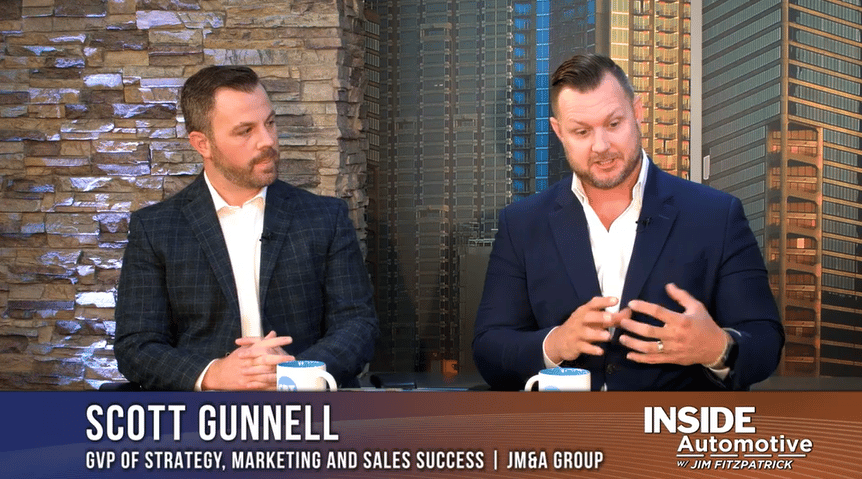 Industry professionals must also remember that, as the industry progresses, there are bound to be things not yet known about electric cars. It's crucial to stay up-to-date on the latest developments so that you can help your customers make the best decision for their needs.
When selling service contracts on EVs, May stated it's a learning experience like everything else. "We do see people willing to buy service contracts because they recognize they may not fully understand the technology," he said.
Some believe that service contracts for EVs will be cheaper than for traditional gas vehicles, as there are fewer components to an electric car. However, others realize that the cost of infrastructure and specific parts for EVs can be expensive. For now, dealerships are trying to price service contracts effectively with the information they have.
As the electric car market grows, so do consumers' concerns. Some of the main worries Gunnell and May hear about are the amount of education required for techs, the battery making up a significant amount of the cost of the car (up to 40%), and the range of the vehicle. As a result, dealers must change how they interact with customers to help ease these concerns.
May touched on how EVs are here to stay, so auto dealers have to adjust to this fast implementation timeline. Dealerships must sit up and pay attention to retrofitting and training their staff to sell these vehicles. The dealers who are most curious and willing to look into this information typically have an easier time staying up to date.
Salespeople are going to be the front-line experts. For example, they can teach you how to take care of your battery to help prevent degradation. Gunnell noted that the right skills and training are essential with the current shortage of technicians, the lack of comfort many have with electricity, and the associated risks. The shift from giant toolboxes to laptops is significant for technicians. You might think that learning this technology would come with higher pay, but that isn't necessarily a motivation for technicians right now. The industry needs to focus on education and training in these areas to attract and retain the best talent.
Even though gas prices and interest rates are high, F&I in dealerships is still growing. The trend has started to level off but is still at record highs. The question of affordability and the uncertainty that comes with it makes F&I a better environment. It goes back to the dealership creating a tailored experience for the customer and bringing solutions to their needs.
Continue reading here.